Invoices
Easy, fast and intelligent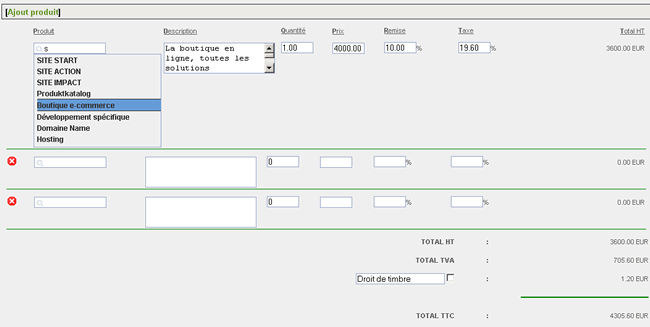 Thanks to the intuitive interface, you can enter your invoices in less than five minutes.
Automatic numbering
Automatic calculation of VAT
Do not worry about your products' details, choose the product and TOOLS4COM OIS will display its description, its price, the discount and the tax.
TOOLS4COM OIS will automatically integrate the predefined comments and terms and conditions.
Done with entering your data? Print or send by e-mail your invoice.
Make it automated!
With TOOLS4COM OIS you can create samples for your subscriptions and contracts of periodical invoices (biannual, monthly, quarterly, annually or every X days).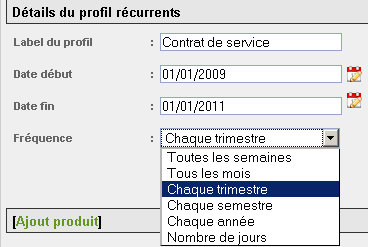 Multicurrency invoicing? Yes, and it is for free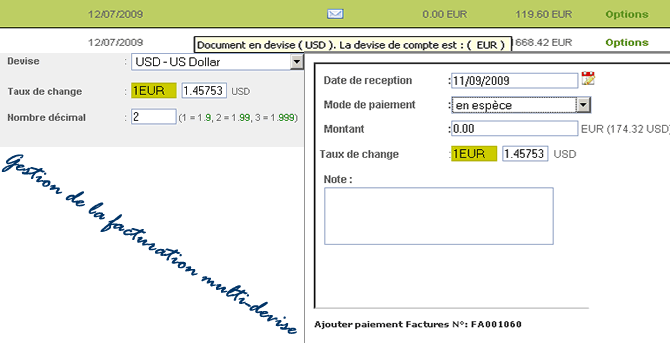 TOOLS4COM OIS converts automatically currencies for you. No other small business can match the simplicity and the precision TOOLS4COM OIS offers you.